Phase 1 Environmental Assessments
We have completed over 6,000
Phase 1 Environmental Assessment
reports and
Environmental Assessments
thoughout the U.S. Our busiest markets are Los Angeles, Dallas, Houston, Denver, Nashville, Columbus, Atlanta, Seattle and Orlando. However, we have
extensive experience
in many other markets.
Get free price quote
.

Phase 1 Environmental reports
are prepared for real estate and business transactions such as: land purchases, building purchases, leases, business purchases, new residential developments and bank loans. Our Phase 1 ESA reports are in general compliance with American Society for Testing and Materials (ASTM) Standard E-1527-13. This ASTM standard adheres to the Environmental Protection Agency All Appropriate Inquiries Rule, codified into the federal regulations by the EPA (40 CFR Part 312). This type of
Phase 1 Environmental report
is the one required by lenders and is highly recommended prior to purchasing commercial or industrial real estate, or prior to starting new residential developments.
Proven Nationwide Service
Phase 1 Environmental Site Assessment (ESA)
reports should be conducted any time you purchase a commercial or industrial property. The
Phase 1 ESA survey
is also recommended when purchasing undeveloped, vacant land. If you are buying a house in or adjacent to a commercial area or next to a service station, dry cleaners or other environmentally sensitive business, you should also have a Phase I Environmental Site Assessment report performed on the property prior to taking title.
The main purpose of a Phase 1 Environmental report is to make sure you know the true value of the property and to assure there is no soil or groundwater contamination from previous use or neighboring sites that may be impacting the property's value or limiting its use due to regulatory-mandated cleanup, or in worse cases causing civil liability. This civil liability can be caused by human health exposure and offsite migration and devaluation of neighboring properties. This is something you don't want to learn about after you buy the property. The Phase 1 ESA is a common tool used for identifying potential significant environmental liabilities in the subsurface due to historical uses at or nearby to the subject property.
click below to see what is required in a Phase 1 Environmental report:
Phase 1 Environmental Requirements


Practical Environmental Assessments for today's economy and a balanced ecology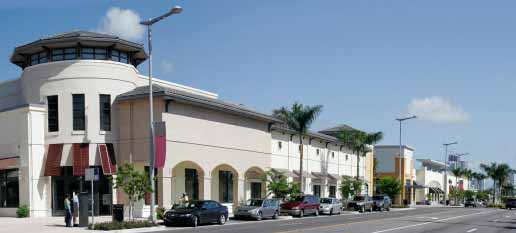 With our team being located in most major cities in the United States, we are able to complete Phase 1 Environmental reports economically with competitive prices and fast! We have learned how over the years to reduce costs for our clients. We have completed over 6,000 projects nationwide and we have never been sued for errors or omissions. We do carry $2 million Professional Liability/Errors & Omissons insurance, as well as, $1 million in auto insurance, so you are protected when you hire AAI to conduct your report and visit your property.

Phase 1 Environmental Assessments




Looking for a more in-depth discussion of Phase I Environmental Assessments? Our Phase One Environmental resources and requirements page will give you everything you wanted to know about the Phase I Environmental Site Assessment. You will find answers to all of your questions for Phase I Environmental reports here......Phase I Environmental Details and Resources.




A common question we get is: Who pays for the Phase 1 Environmental Assessment?
Answer: It varies, but at least half of the time, the buyer will pay in order to meet the lender requirements. However, sellers or property owners will often pay when placing their property on the market. Sometimes the buyer and seller will split the cost, as well. You can find out more about
Phase 1 Environmental here.
Request a Phase I Environmental Site Assessment proposal
How much does Phase 1 Environmental cost?
If you are looking for a price for a
Phase 1 Environmental Site Assessment
at a specific property, please fill out our price quote form at the following link.
Phase 1 Environmental Assessment price quote
Phase 1 Environmental reports typically cost from $1,500 to $5,000, and can cost more depending on the site. Most Phase 1 ESA due diligence costs for commercial properties fall into the range of $1,500 to $3,000.
What factors affect the price of Phase 1 Environmental Assessments?
Subject property location, current and previous use, as well as, size of the property are the main factors that affect the
price of a Phase I Environmental Assessment
. Location affects the travel costs due to mileage and drive time. Undeveloped properties require less time to inspect and to determine the history of the property. A property that has been developed will require more work hours to determine the previous uses. The size of the property determines the time needed to do the site visit and affects the
cost of the ESA
. AAI has completed so many projects that we understand the actual costs that are required to complete
environmental assessments
properly. You can easily request a price quote by using our form or you can call us. We can typically send you a
price quote
within 15 minutes.
AAI Phase 1 Environmental Assessments
Our company strives to provide the most competitive prices in the industry due to our vast experience and team of professionals that do ESA work daily. We have streamlined our process to reduce costs while maintaining standards needed to identify any significant environmental issues and to be accepted by lenders. Due to this experience and the well-oiled machine of our process, we can typically beat any legitimate price for a
Phase 1 ESA report
.
Phase 1 Environmental Assessment Projects
See our representative Phase 1 ESA project list here
What are the different types of Environmental Assessments?
Need more Phase 1 Environmental Assessment info? go here
All major credit cards accepted.